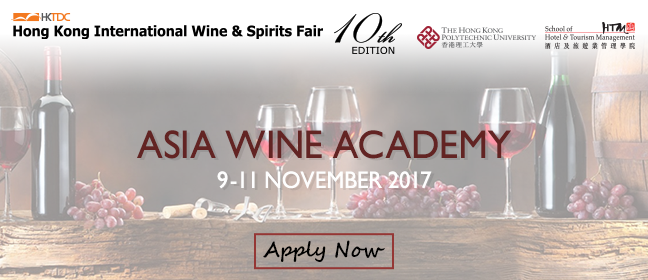 Asia Wine Academy is making its debut this year at the Hong Kong International Wine and Spirits Fair, where both wine professionals and the public can learn from noted Masters of Wine.

| | |
| --- | --- |
| Prof Jeannie Cho Lee is the first Asian Master of Wine (MW) and an award-winning author, editor, wine critic, judge and educator. Jeannie has been a professor at the Hong Kong Polytechnic University (PolyU) where she helped to launch the Master of Science (MSc) in International Wine Management program since 2012. | |

| | |
| --- | --- |
| | Prof Steve Charters originally qualified as a lawyer in the UK – but was seduced by the allure of wine, and worked in retail and wine education in London, Sydney and Perth. Steve is now Professor of Wine Marketing at the School of Wine and Spirits Business of Burgundy School of Business. |
The Academy is co-organised by HKTDC and the Hong Kong Polytechnic University School of Hotel and Tourism Management (SHTM). Two intensive courses based on the MSc in International Wine Management offered by SHTM will be conducted by Professor Jeannie Cho Lee MW and Professor Steve Charters MW.
JOIN NOW
9 – 11 NOVEMBER 2017
***
HONG KONG CONVENTION AND
EXHIBITION CENTRE
ASIA WINE ACADEMY
HKTDC • POLYU
MARKET INTEL |
WINE TRENDS | TASTING | CONSUMER BEHAVIOURS
CURRICULUM
Course A
Contemporary Trends in Wine Consumption
Course B
Mastering Tasting & Rising Wine Trends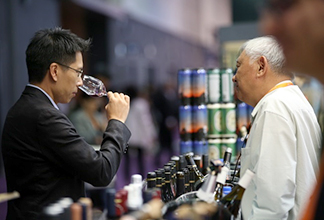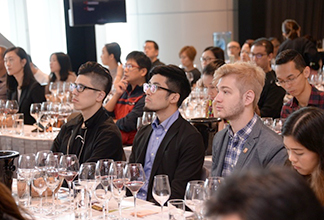 Conducted by Professor Steve Charters MW, the one and a half hours course will look into why people drink, and consumers' involvement level with wine.
Conducted by Professor Jeannie Cho Lee MW, this course will focus on how to assess wine and improve tasting ability, while discussing on the latest up-and-coming wine trends
SCHEDULE
Course A
DAY 1 (9 NOV 2017)
11:30AM – 1PM
Course B
DAY 2 (10 NOV 2017)
2:30PM – 4PM
Course A
DAY 3 (11 NOV 2017)
11AM – 12:30PM
Course B
DAY 3 (11 NOV 2017)
4PM – 5:30PM
HIGHLIGHTS
Participants would be able to taste up to over 10 types of wine.
Wine Lists
Course A
Wine name
Vintage
Region
Yellow Tail Shiraz

2016
South Eastern Australia
Yellow Tail Special Selection Reserve Cabernet Sauvignon
2015
South Eastern Australia
Poderi Oddero Cascina Fiori Moscato d'Asti DOCG
2015
Piedmont
Course B
Wine name
Vintage
Region
Chateau Pichon Longueville Comtesse de Lalande

2011
Bordeaux
Chateau Pichon Longueville Comtesse de Lalande Reserve de la Comtesse
2011
Bordeaux
Louis Jadot Theurons Beaune Premier cru

2011
Burgundy
Louis Jadot Santenay Clos de Malte
2013
Burgundy
Maycas del Limari Syrah Reserva Especial
2015
Limari Valley
Guerrieri Gonzaga Tenuta San Leonardo 'Vette di San Leonardo' Sauvignon Blanc
2016
Trentino-Alto Adige
Domaine Mee Godard Morgon Cote de Py
2015
Beaujolais
Domaine Mee Godard Morgon Grand Cras
2015
Beaujolais
Movia Exto Gredic
2016
Goriska Brda
Movia Vandima Turno Cabernet Sauvignon
2014
Goriska Brda

| | | |
| --- | --- | --- |
| | | |
| Yellow Tail Shiraz | Chateau Pichon Longueville Comtesse de Lalande | Louis Jadot Theurons Beaune Premier cru |
PROGRAMME TUITION
(TRADE BUYERS SPECIAL RATE)
HKD350
(original HKD495)
FOR ANY SINGLE COURSE
HKD690
(original HKD880)
FOR FULL PROGRAMME
(CONSISTING COURSES A & B)
Upon completion of the programme, participant would be awarded a certificate endorsed by PolyU and HKTDC. Participants attending the courses on the Public day (11 November 2017) will also receive
a complimentary Wine & Spirits Fair Admission Ticket for 11 November 2017,
as well as a Lucaris Crystal Wine Glass (valued HKD310 in total).